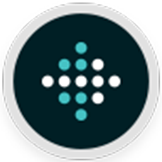 SEE Which States Are #NoExcusesFit
Tough weather may be one of the easiest excuses for avoiding activity, but some states show more dedication than others. We've monitored the changes in activity during peak summer and winter months to see which states stick to their fitness goals, even when the temperature changes.
50 States. No excuses.
Explore the map to see how your state stacks up during each season. Rollover to see the average temperature per season, average step count per person and each state's rank across the entire nation.

Want to see your state top this list in 2015?
Read our Cold Fitness Tips on the Fitbit Blog for tips on how to boost your step count—no matter what the forecast says. Or, increase your motivation to move, snow or shine, by starting a challenge in the Fitbit app.
Let us know how you stay fit when bad weather hits by using the hashtag #NoExcusesFit.