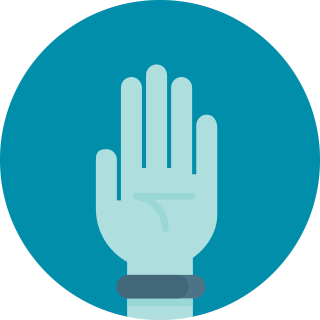 The FitforGood challenge ("FitforGood") is open to legal residents of the fifty (50) United States and the District of Columbia who are 13 years or older. FitforGood will be available beginning on November 9, 2015 and ending on November 20, 2015 at 11:59 PM Pacific Time ("PT") ("Program Period").
The FitforGood challenge allows participating users ("Users") to apply steps to their charity of choice from the Fitbit provided list of charities ("FitforGood Charities") listed below. In order for steps to be applied to a FitforGood Charity, a User must visit https://www.fitbit.com/FitforGood and follow the directions to sign up and participate in FitforGood. A User can accrue steps for the FitforGood Charity the User selected two (2) ways: (1) Steps taken by a User from November 9, 2015 through the end of the Program Period (or, for Users who sign up after November 9th, steps from the date a User signs up to participate in the FitforGood challenge through the end of the Program Period) as tracked and synced to the FitforGood platform by a User's Fitbit Device and software; and (2) via social sharing on the FitforGood site, which will attribute one thousand (1000) additional "bonus steps" in a given day to the applicable FitforGood Charity ("Social Share Bonus Steps"). While there is no limitation on social sharing, Users will only receive Social Share Bonus Steps one (1) time per day during the Program Period. Please note that Users must sync their Fitbit devices to the FitforGood platform by 11:59PM PT on November 20, 2015, to ensure their steps are included in their charity of choice's total number of steps.
Upon conclusion of the Program Period, Fitbit will calculate the FitforGood Charities total number of steps to determine first, second and third place. Based upon ranking, Fitbit will make the following donations: (i) $500,000 to the FitforGood Charity in first place ("First Place Donation"); (ii) $350,000 to the FitforGood Charity in second place ("Second Place Donation"); and (iii) $150,000 to the FitforGood Charity in third place ("Third Place Donation"). All charitable donation amounts set forth herein are final such that a User's total number of steps only affects whether a charity receives the First, Second or Third Place Donation.
For additional information about the American Heart Association, the American Diabetes Association and the National MS Society, please visit the following webpages:
The calculation of steps specific to FitforGood will not be available after the Program Period.
Steps generated by script, macro or other automated means or any other means intended to impact the integrity of the Program, as determined by Sponsor, may be void. Steps obtained by any fraudulent or inappropriate means, including, without limitation, offering prizes or other inducements to members of the public or payment for steps, as determined by Sponsor, in its sole discretion, may result in those steps being void and the User and/or FitforGood Charity at issue being disqualified.
By participating in FitforGood, your name, photo, likeness, number of steps and the FitforGood Charity will be displayed on your FitforGood dashboard, as well as on the FitforGood dashboard of any of your Fitbit friends who are also participating in FitforGood. You can revoke this consent at any time by clicking 'Leave FitforGood' in the footer of the FitforGood microsite. Please note that upon revoking your consent, your steps will not count toward your selected FitforGood Charity's total number of steps and you will not be able to rejoin the FitforGood challenge. Please refer to Fitbit's Website for detailed information on its services, Terms of Service and Privacy Policy.
Fitbit, The Vacuum, Inc. ("FitforGood Administrator"), FitforGood Charities, Facebook, Inc., Twitter, Inc., and their respective parents, affiliates, subsidiaries and advertising and promotion agencies and all of their officers, directors, agents and employees (collectively, "Released Parties") are not responsible for errors or difficulties of any kind whether human, mechanical, electronic, computer, network, typographical, printing or otherwise relating to or in connection with FitforGood, including, without limitation, errors or difficulties which may occur in connection with the administration of FitforGood, the processing of registrations or steps taken, the tabulation of steps taken, the tracking of Social Shares or in any FitforGood related materials. Released Parties are also not responsible for any incorrect or inaccurate information, whether caused by tampering, hacking, or by any equipment or programming associated with or utilized in FitforGood. Persons who tamper with or abuse any aspect of FitforGood, who are in violation of these terms or who act in an unsportsmanlike or disruptive manner, in each case as solely determined by Fitbit, will be disqualified and all associated steps will be void. Should any portion of FitforGood be, in Fitbit's sole opinion, compromised by virus, worms, bugs, non-authorized human intervention or other causes which, in the sole opinion of the Fitbit, corrupt or impair the administration or security of FitforGood, Fitbit reserves the right at its sole discretion to suspend, modify or terminate FitforGood. By participating, participants agree that Released Parties will have no liability whatsoever for, and shall be held harmless by participants against, any liability for any injuries, losses or damages of any kind, including death, to persons, or property resulting in whole or in part, directly or indirectly, from participation in FitforGood. FitforGood is subject to all applicable federal, state and local laws and is void where prohibited. FitforGood is not sponsored, endorsed or administered by Facebook or Twitter.