TRACK YOUR ACTIVITY
AND YOUR SLEEP
Track steps, distance, calories burned, and sleep
SYNC YOUR STATS
WIRELESSLY
Flex automatically syncs your stats to your computer and select smartphones
SEE REAL-TIME PROGRESS
Get the full picture with free graphs, charts, and tools
MAKE FITNESS FUN
Set daily goals, earn badges, and challenge friends to get fit.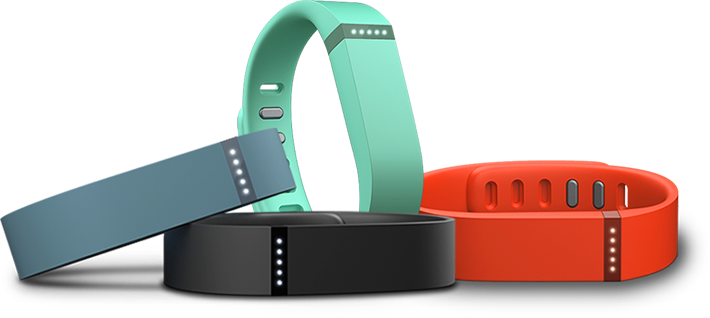 Set a goal and go
Flex allows you to set a goal and uses LED lights to show how you're stacking up. Each light represents 20% of your goal. You choose which one — steps, calories, or distance. It lights up like a scoreboard, challenging you to be more active day after day.
FLEX TRACKS:
Steps taken
Distance traveled
Calories burned
Active minutes
Hours slept
Quality of sleep
Powered by Fitbit's leading-edge accelerometer, Flex bases calculations like calories burned on your personal profile — reflecting your stats, not any average Joe's.

Lights indicate progress to goal
Visit store for accessory bands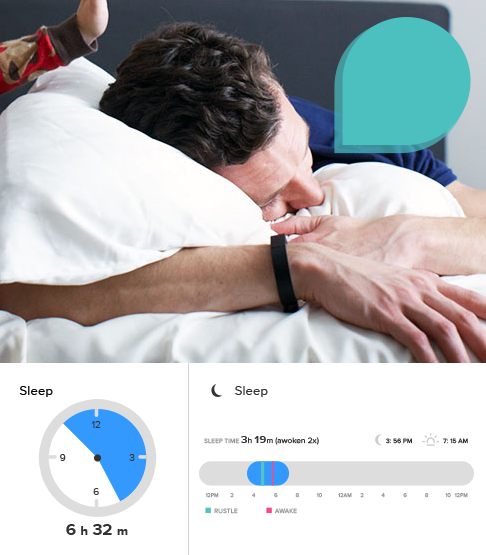 SILENT ALARM
GENTLY
VIBRATES TO
WAKE YOU
Helps you get
your ZZZs
Flex never sleeps, even when you do. Continue to wear it all night and it'll measure your sleep quality. Your dashboard will reveal how long you slept and the number of times you woke up to help you learn how to sleep more soundly. Flex also has a silent wake alarm that gently vibrates to wake you at your desired time, without disturbing your partner.
AT NIGHT, FLEX TRACKS:
IN THE MORNING, IT:
HOW LONG AND HOW
WELL YOU SLEEP
WAKES YOU WITH
A SILENT ALARM
HOW MANY TIMES
YOU WAKE UP
WON'T BOTHER
YOUR PARTNER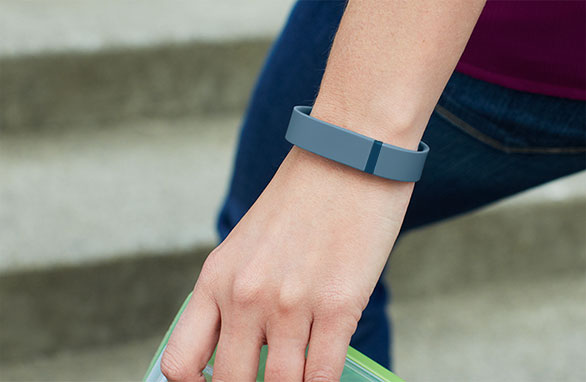 Always by your side
Flex is your perfect companion. It fits comfortably around your wrist so you can wear it proudly all day and night.
easy to wear
water-resistant
with you
all the time
reminds you
to keep moving
Sync your stats. See your progress
Flex automatically syncs your data to PCs, Macs, many iOS devices and select Android phones without plugging in or pushing buttons. This gives you real-time access to your stats on the Fitbit dashboard throughout the day. Also with select NFC-enabled Android devices, you can tap your device to launch your Fitbit stats. It's like magic.
Wireless
Sync
BLUETOOTH
LOW ENERGY
Works with Mac OSX and Windows
DOES FLEX SYNC WITH YOUR PHONE?
Discover your trends
Flex comes with free online tools and a mobile app that allow you to set goals and follow your progress through awesome graphs and charts.
Log food, workouts and much more and get the inside scoop on your health. Knowing how close you are to reaching your goals gives you the motivation to reach them and aim higher.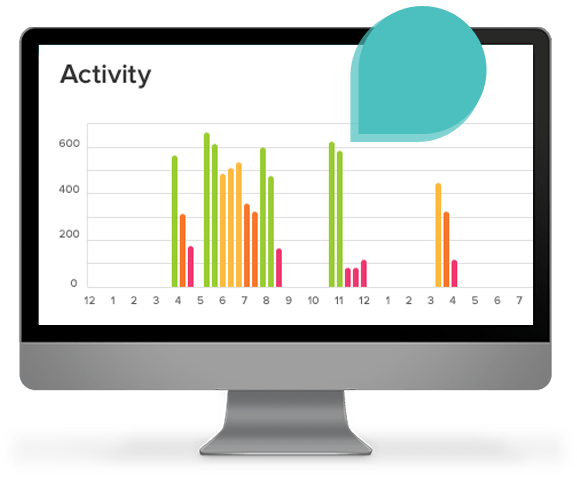 WALKED TO
LUNCH WITH
FRIENDS
Track it all
in one awesome app.
Make the Most of Workouts
with MobileRun
Track runs & hikes
Use GPS from your phone to track key run and hike stats like place, time, splits and distance.
Map routes
View your routes and mile markers as you move, then scroll through your history and route maps.
Record workouts
Log workouts in seconds and see them appear instantly on your monthly exercise calendar.
VOICE CUES & MUSIC CONTROL
Get on-the-go pace and distance stats with voice cues, and control your music right from the app.
new!
Food tools that rule
Barcode scanner
Use your smartphone to scan food barcodes and instantly capture complete nutritional information.
Bigger database
Choose from 350,000+ foods in our credible database, including grocery brands and restaurant items.
Meal shortcuts
Log foods fast with meal shortcuts that automatically suggest the foods you usually pair together.
Calorie coaching
Use it with your Fitbit tracker to compare your calories in with calories out.
Stay motivated with
leaderboards, badges
and notifications.
Friends and family will keep you motivated. Stoke with competition by sending direct messages. A little friendly rivalry can be just the thing to keep you on your toes.
Daily steps
achievements
Lifetime distance
achievements
Daily climb
achievements
Stay motivated
with push
notifications
Earn
achievement
badges
Challenge
your friends
on the
leaderboard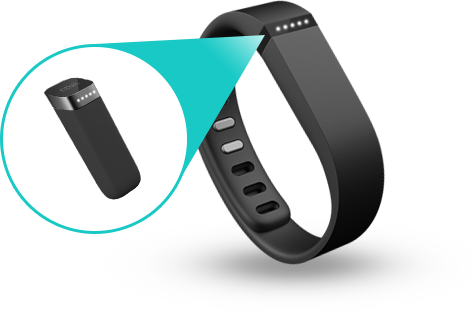 Flexibility to
match your style
Flex tracker is flexible. You can take this tiny tracker out and put into any of Flex's colorful bands to fit your mood. Check out our accessory band colors and look good no matter what you're wearing.

Visit store for accessory bands
Plays well with
other apps
Weight trends can be influenced by a variety of fitness and nutrition factors. Fitbit works with several popular health apps that let you export your Fitbit data their way. Some, like Lose It!, also let you import their data into your Fitbit dashboard, so you can track your stats in either location. Learn more in our App Gallery.
VISIT THE APP GALLERY