TRACK YOUR
DAILY ACTIVITY
Track steps, distance, and
calories burned
SYNC IT ANYTIME,
ANYWHERE
Zip™ automatically syncs your
stats to your computer and select smartphones
CHECK OUT
YOUR PROGRESS
Get the full picture and gain insight
with free graphs, charts, and tools
MAKE FITNESS FUN
Set goals, earn badges, challenge
friends, smile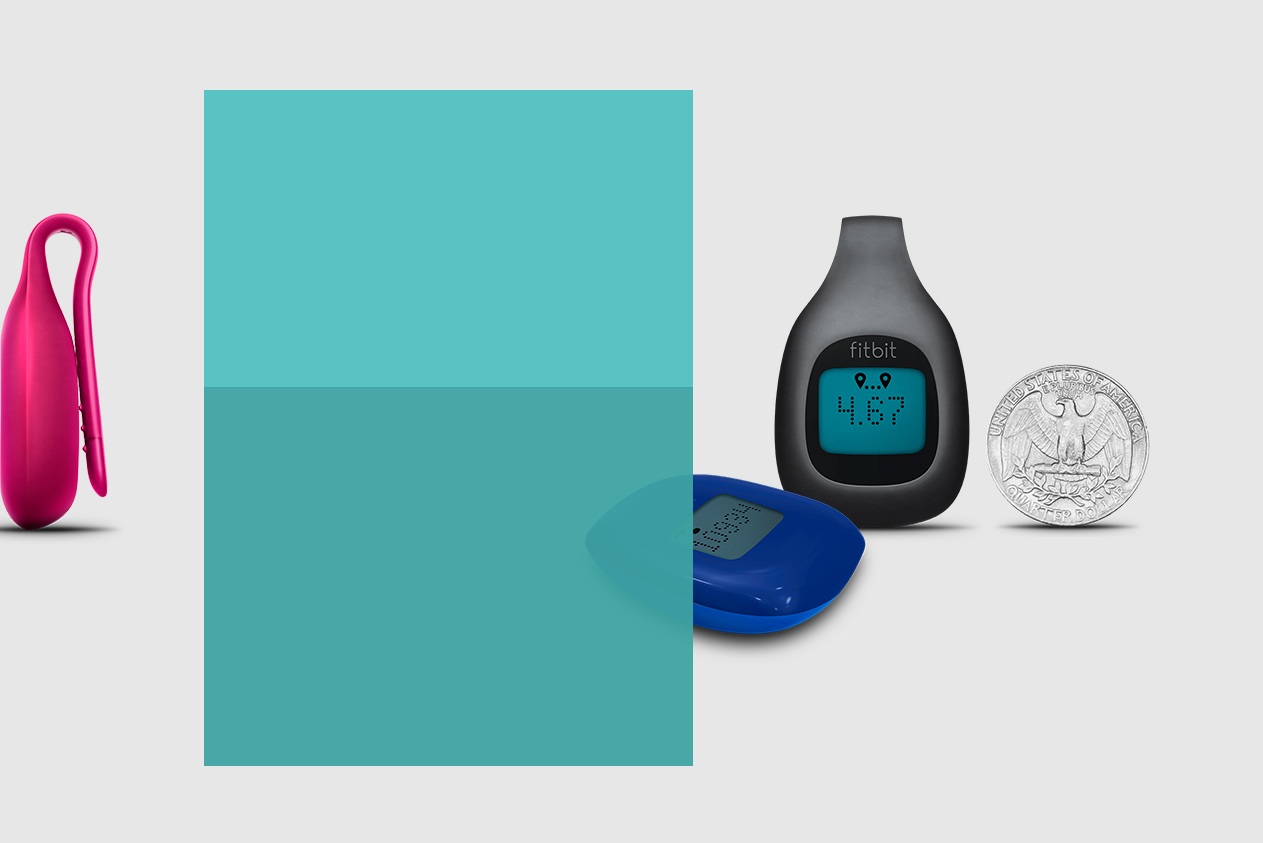 Built to keep you moving
By showing you how your day is stacking up, Zip™ encourages you to get up and go…and keep going! It helps you make those small changes that can add up to something big. (No wonder Fitbit users average 43% more steps each day.)

Zip™ Tracks:

STEPS TAKEN

Calories burned

Distance traveled

Powered by Fitbit's leading-edge accelerometer, Zip™ accurately captures all-day activity that old-school pedometers can't handle. It bases calculations like calories burned on your personal profile – reflecting your stats, not any average Joe's.
Fits into your day
and your pocket
Wear it in your pocket, on a belt, or a bra – this tracker
is as discreet or as visible as you want it to be. Its
silicone clip will keep you comfortable throughout the day.
Zip™ is also rain, splash, and sweat-proof. With a
replaceable watch battery that lasts up to six months,
it's excuse-proof too.
Change the
display with
a tap of
your finger
Syncs wirelessly and automatically
Zip™ automatically syncs your data to PCs, Macs, many iOS devices and select Android phones.
That means no buttons to push, no data to enter. Just real-time access to your stats and the Fitbit dashboard,
24/7. You can even register and pair your Fitbit devices via select smartphones – including certain Androids.

Wireless
Sync
Bluetooth
Low Energy
Works with Mac OSX and Windows
SEE SUPPORTED MOBILE DEVICES
Gives you insight and
the inside scoop
Between Zip™, Fitbit's free mobile app, and the free online dashboard, you'll get a snapshot of your daily and cumulative progress. Imagine graphs, tools, charts, and a customisable dashboard to boot. Fitbit's goal is to make your data digestible and useful. By knowing how close you are to reaching your personalised weekly goals, you can take those extra steps to achieve them.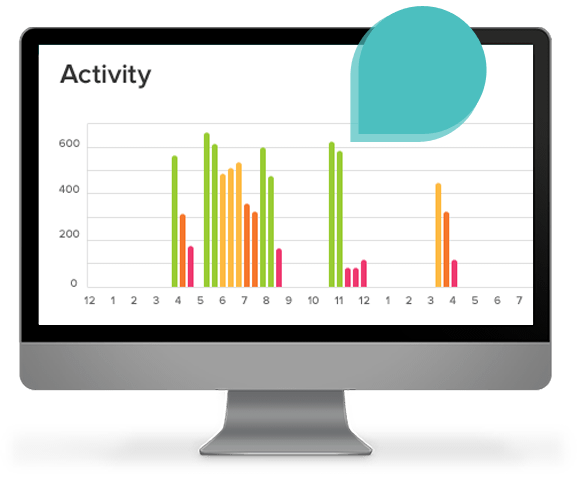 WALKED TO
LUNCH WITH
FRIENDS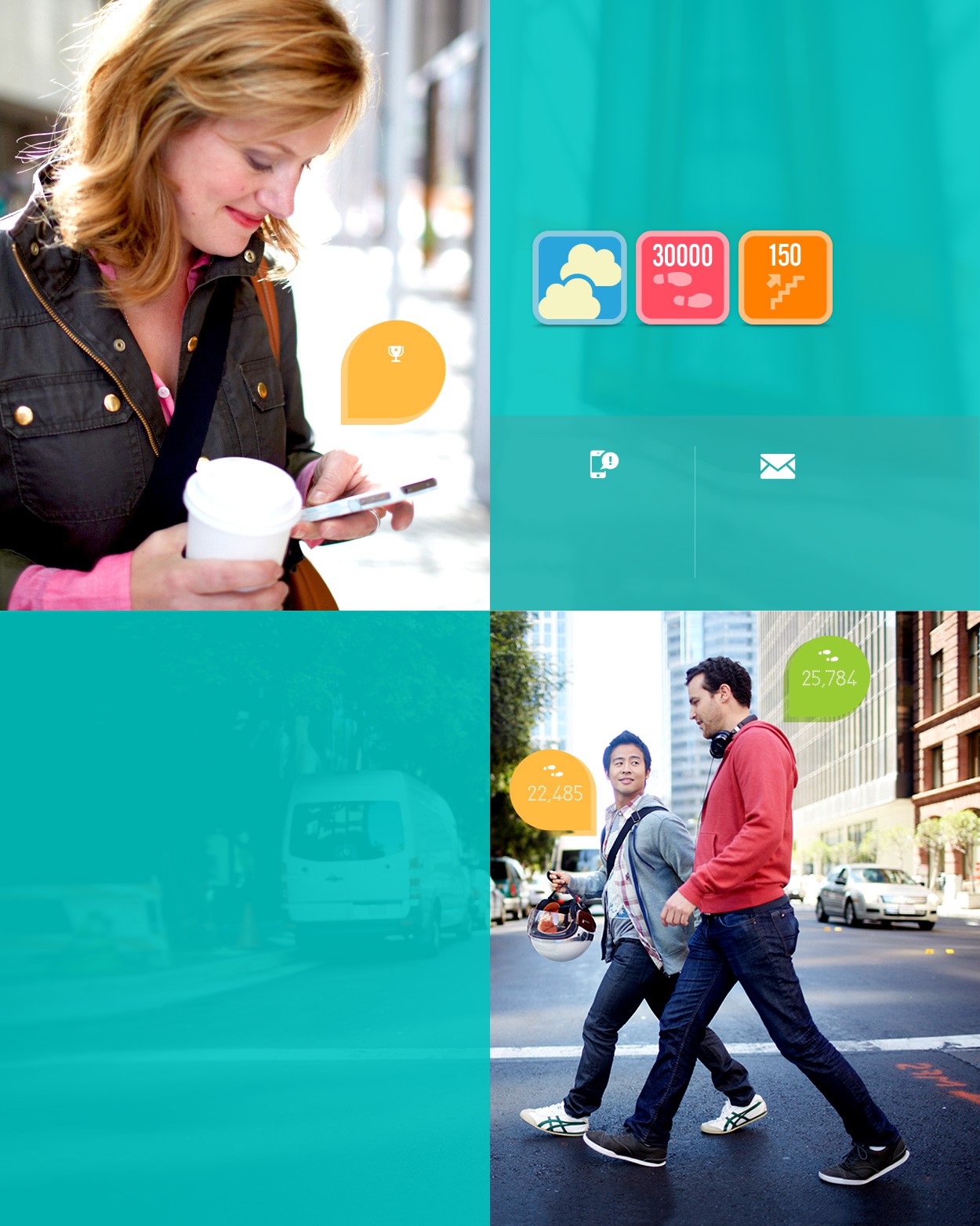 You Earned
a New Badge!
3RD PLACE
1st PLACE!
Lifetime
Achievements
DAily Step
Achievements
DAily Climb
Achievements
Achievement Alerts
Weekly Stats Emails
Go, badges, go
Celebrate your progress and stay motivated by earning Fitbit badges for daily, weekly, even lifetime achievements. When you achieve a new goal, or your activity is extra impressive, we'll award you with a badge! Score.
We'll send you alerts when
you're nearing your goals
and crossing the finish line.
Get a weekly email of your
stats to stay up on your
progress
Challenge your friends
Up for a little competition? Bring friends and family in on the fun by connecting with them on Fitbit.com, where you can compare stats, share progress, and cheer each other on.
Your leaderboard now refreshes all day long, so you'll always know how you stack up against friends, no matter the time.
Log food, weight
and workouts
Thanks to Fitbit's online tools, logging your meals, water, workouts, and weight is a snap. Nothing will get lost when you're on the go, either. Just log your data with our mobile app. We've got a huge database (from Sunkist oranges to pink salmon). Let's say you create a weight goal. Fitbit can use your food and activity data to help you set and reach daily calorie objectives.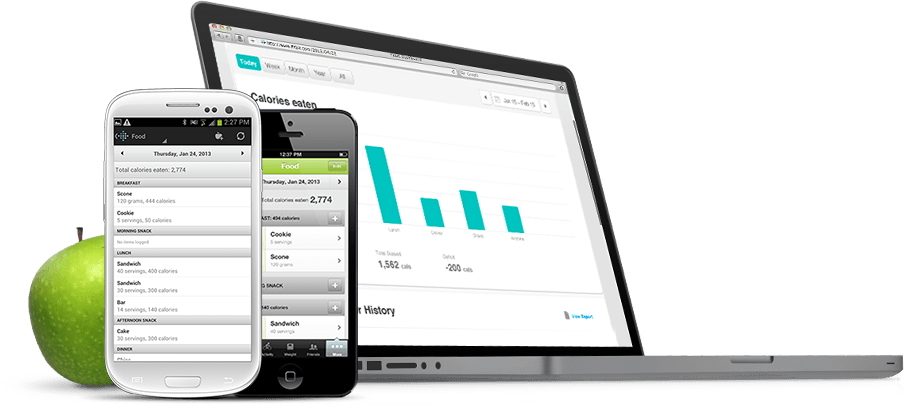 Plays well with
other apps
You can export your Fitbit data to several popular fitness apps. Some of them – including SparkPeople, Lose It!, MyFitnessPal, and MapMyFITNESS – let you import their data into Fitbit's dashboard, so you can track and understand your health in either app. See what's available in our App Gallery.
VISIT THE APP GALLERY