TRACK YOUR ACTIVITY
AND YOUR SLEEP
Track steps, distance, calories
burned, stairs climbed, and how well
you sleep.
SYNC YOUR STATS
AUTOMATICALLY
The stats on the One™
automatically sync to your computer
and select smartphones
GAIN INSIGHT INTO
YOUR HEALTH
Learn from free graphs, charts, and
tools that visualise your activity and
sleep quality
HAVE FUN
AND AIM HIGHER
Challenge yourself and your
friends as you set goals, earn
badges and get fit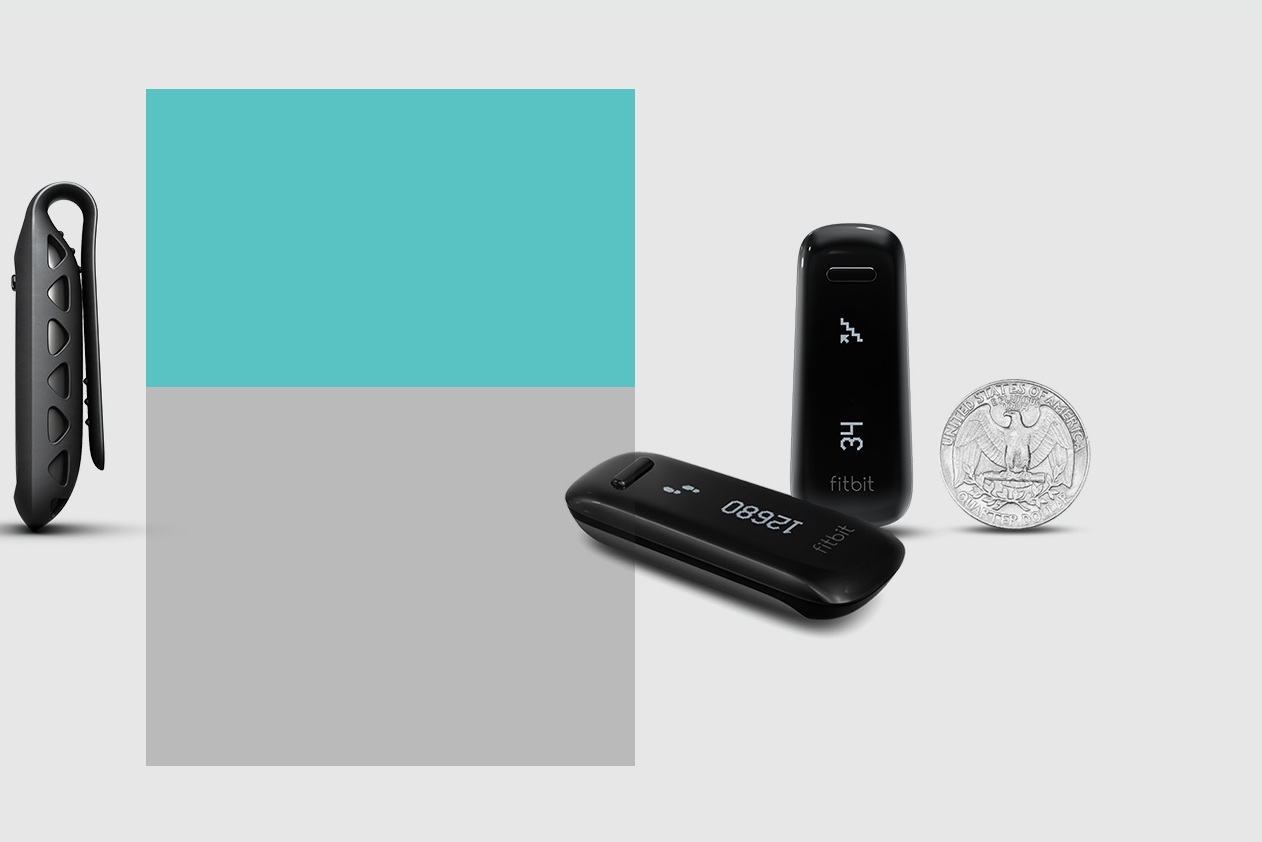 A lot of power,
a little device
Monitor your day with the One™ – this tracker's aim is to empower and encourage you by delivering real-time feedback that helps you be more active. Why not take the stairs instead of the elevator? Or go for a quick walk after lunch? Those steps will add up fast.

The One™ Tracks:

STEPS TAKEN

Stairs climbed

Calories burned

Hours slept

Distance traveled

Quality of sleep

Powered by Fitbit's leading-edge accelerometer and altimeter, the One™ accurately captures all-day activity that old-school pedometers can't handle. It bases calculations like calories burned on your personal

profile – reflecting your stats, not any average Joe's.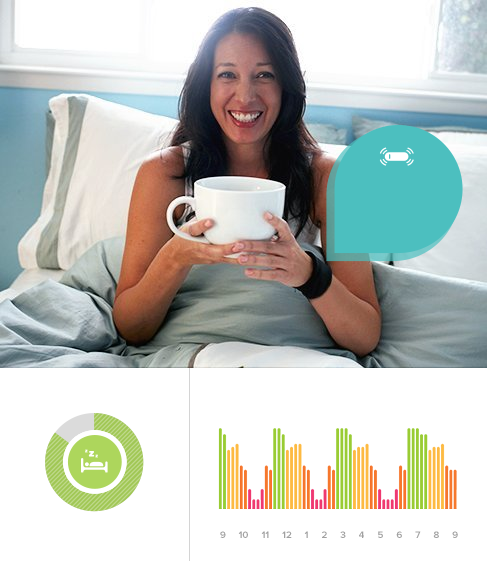 SILENT ALARM
GENTLY
VIBRATES TO
WAKE YOU
Helps you get
your ZZZs
The One™ doesn't nap, even when you do. Slip it into your wrist band at night, and it'll measure your sleep quality. Once the data syncs, graphs on your dashboard will reveal how long you slept and the number of times you woke up, giving you a sleep quality score. Over time, you can apply what you learn to help you sleep more soundly. The One™ also has a silent wake alarm that gently vibrates to wake you at your desired time, without disturbing your partner.
AT NIGHT, THE ONE™ TRACKS:
IN THE MORNING, IT:
HOW LONG AND HOW
WELL YOU SLEEP
WAKES YOU WITH
A SILENT ALARM
HOW MANY TIMES
YOU WAKE UP
WON'T BOTHER
YOUR PARTNER
By your side,
day and night
Debuting in black and burgundy, the One™ is suitably
discreet. Wear it comfortably in your pocket, on a belt, or a
bra – the silicone clip will keep it secure. Use the sleep wrist
band at night. Its rechargeable battery lasts ten to fourteen
days before needing a boost. The One™ is also rain, splash,
and sweat-proof, allowing you to brave the elements.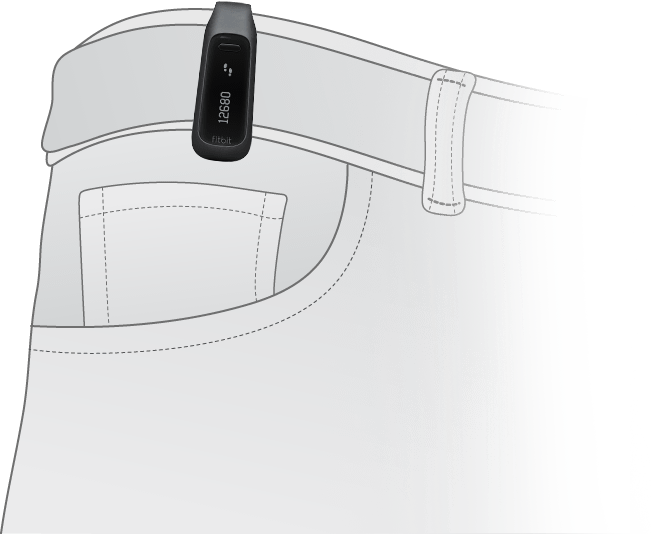 Syncs your stats for you
The One™ automatically syncs your data to PCs, Macs, many iOS devices and select Android phones.
All you need to do is sign up for your free account on Fitbit.com and register your device (which you can
also do via select smartphones). After that, voilà. Your stats will sync on their own, giving you real-time
access to all that outstanding data on your Fitbit dashboard.

Wireless
Sync
BLUETOOTH
LOW ENERGY
Works with Mac OSX and Windows
SEE SUPPORTED MOBILE DEVICES
Paints a picture of
your health
Fitbit is full of graphs, charts, and tools designed to help you track your progress and understand your health and fitness. The customisable dashboard and mobile app (both free) bring all that digestible data to your fingertips. Knowing how close you are to reaching your goals gives you added incentive to achieve them, sleep better, and aim higher.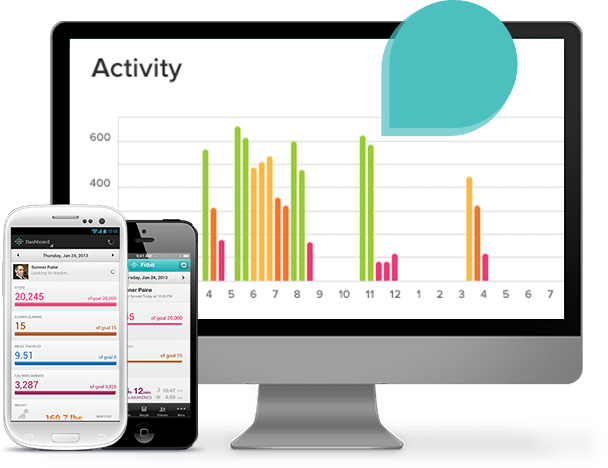 WALKED TO
LUNCH WITH
FRIENDS
Make the most of
workouts with MobileRun
TRACK RUNS & HIKES
Use GPS from your phone to track key run and hike stats like pace, time, splits and distance.
MAP ROUTES
View your routes and mile markers as you move, then scroll through your run history and route maps.
RECORD WORKOUTS
Log workouts in seconds and see them appear instantly on your monthly exercise calendar.
VOICE CUES & MUSIC CONTROL
Get on-the-go pace and distance stats with voice cues, and control your music right from the app.
DOWNLOAD THE LATEST VERSION OF THE FITBIT APP
Available on iOS only. Android coming soon.
NEW!
Tuned into
other apps
To further track your health, you can export your Fitbit data to several popular fitness apps. Some of them – including SparkPeople, Lose It!, MyFitnessPal, and MapMyFITNESS – let you import their data into Fitbit's dashboard, so you can track and understand your health in either app. See what's available in our App Gallery.
VISIT THE APP GALLERY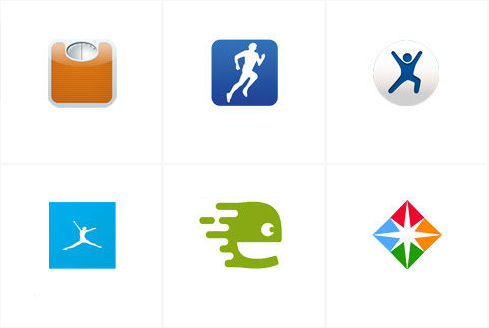 Log activities,
meals and more
Log your food, water, workouts, weight, and more using Fitbit's online tools. If you're on the move, use the mobile app to do the same. Our expansive database covers food and activities, which makes logging your info quick and easy. Create a Food Plan to eat smarter. Log an infinite number of activities, from walking the dog to swimming laps. Before you know it, you'll have a complete picture of your progress.